Káva je náš život, některé plantáže navštěvujeme osobně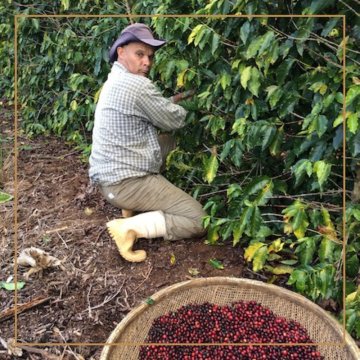 Káva je náš život, cestujeme po plantážích
společně s farmáři hledáme cesty jak vypěstovat ty nejlahodnější kávy, které pro Vás dovážíme a denně pražíme.
Kávu najdete jen na našem eshopu a nebo v naší zážitkové prodejně v Brně.
Jsme kawio.cz, brnenskekafe.cz a kopiluwak.eu
---
GUARANTEE of satisfaction, the WORD of roaster Jakub
Don't know which coffee to choose and whether you will like it?
We recommend choosing the tasting package.
However, if you choose a package up to 300g and you don't like the coffee, we will deliver new coffee for free. Just write an email to jfiala@kawio.cz or an SMS to +420 603 411 067 with the order number and a description of what you didn't like about the coffee, and we will select the right coffee for you.
I guarantee this to you personally,
Your coffee roaster Jakub
---
Only with us you can choose your own quantity in the packaging of coffee and tea
For coffees, you have the option of choosing a package from 50 g to 3000 g.
The bigger the package, the bigger the discount
Each bag of coffee beans contains
re-closing zipper and aroma valve.